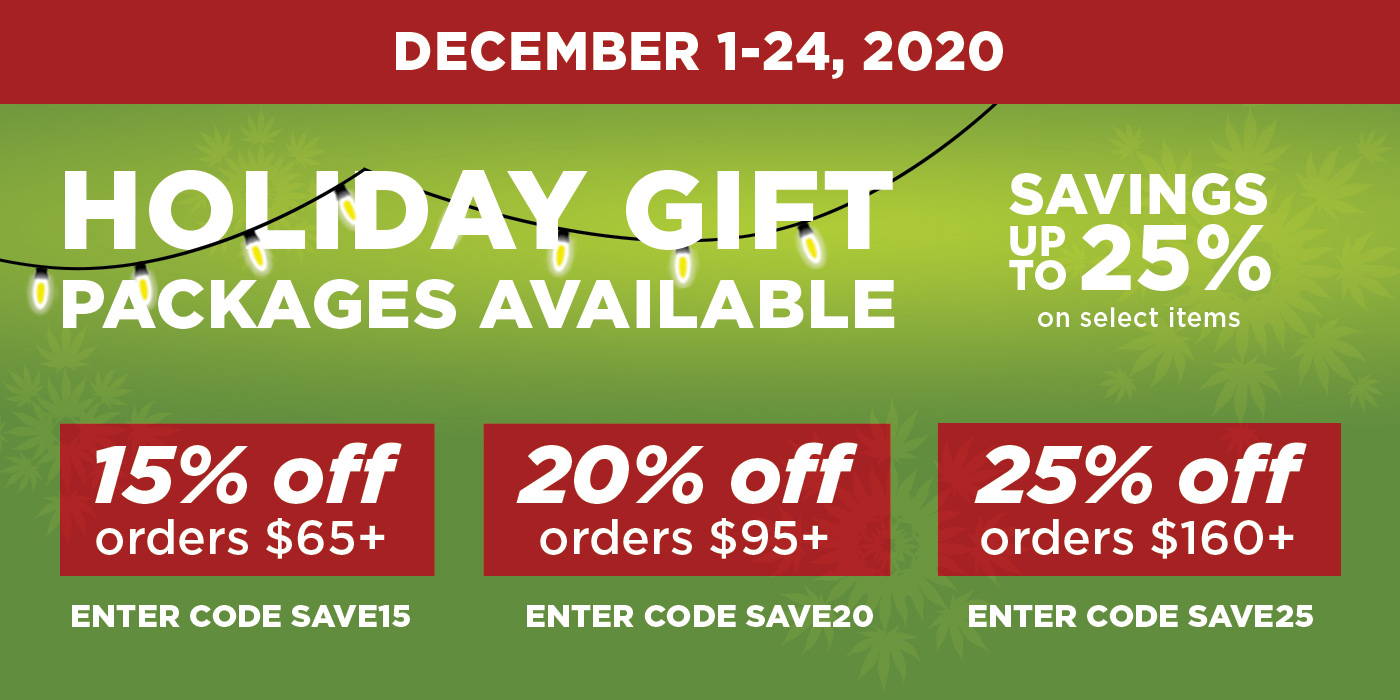 Choose 3 or more products from the Holiday Collection. Add to cart.

Save 15%-25% depending on your spend. Enter appropriate code at checkout to receive discount.*
*Percentage discount only applies to eligible holiday products in cart. Offer cannot be combined with other offers.
CHECK OUT HOLIDAY GIFT Box OPTIONS!

These make the perfect gifts for everyone...including yourself.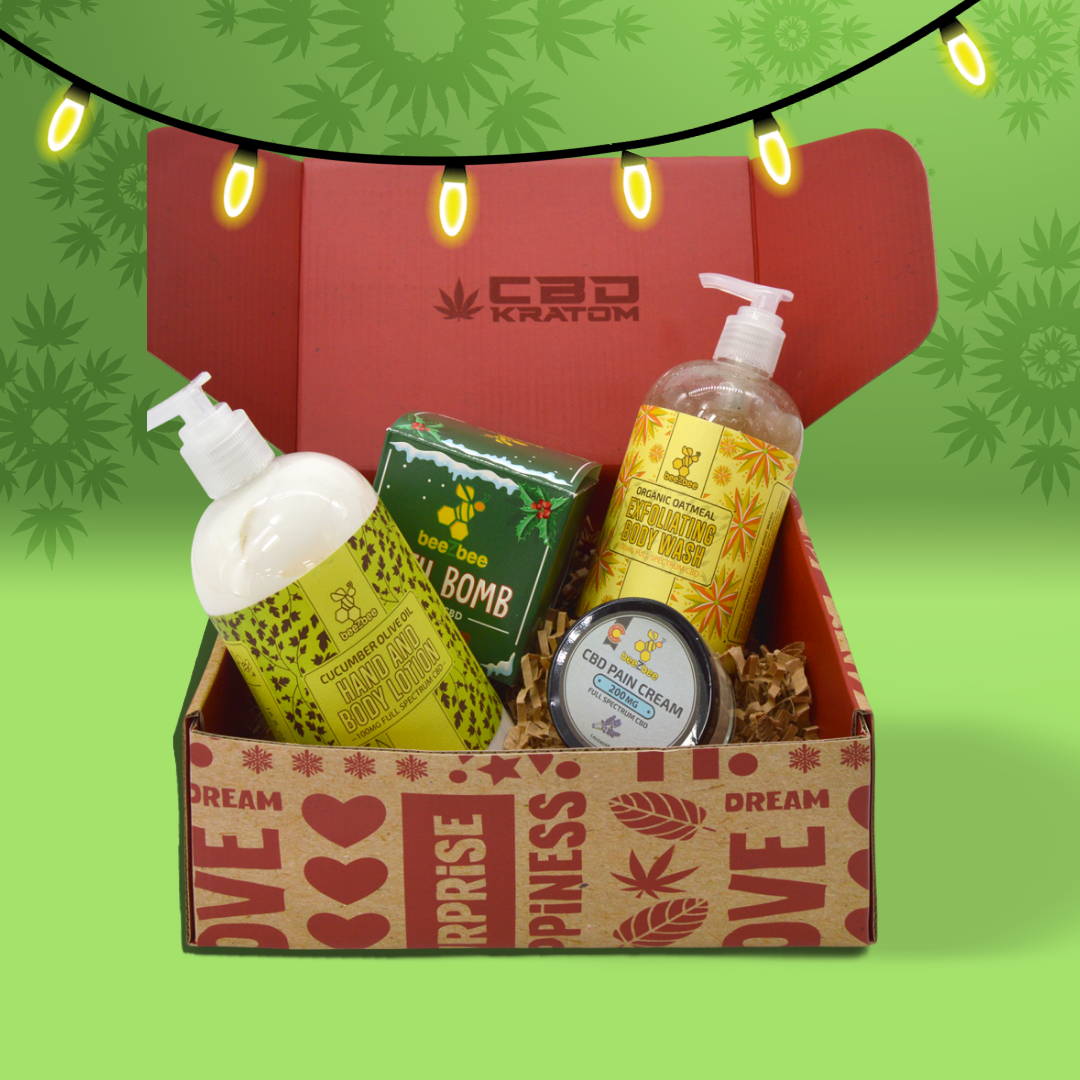 Enjoy this gift package designed to smooth and soften your skin with a variety of CBD products blended with essential oils and butters.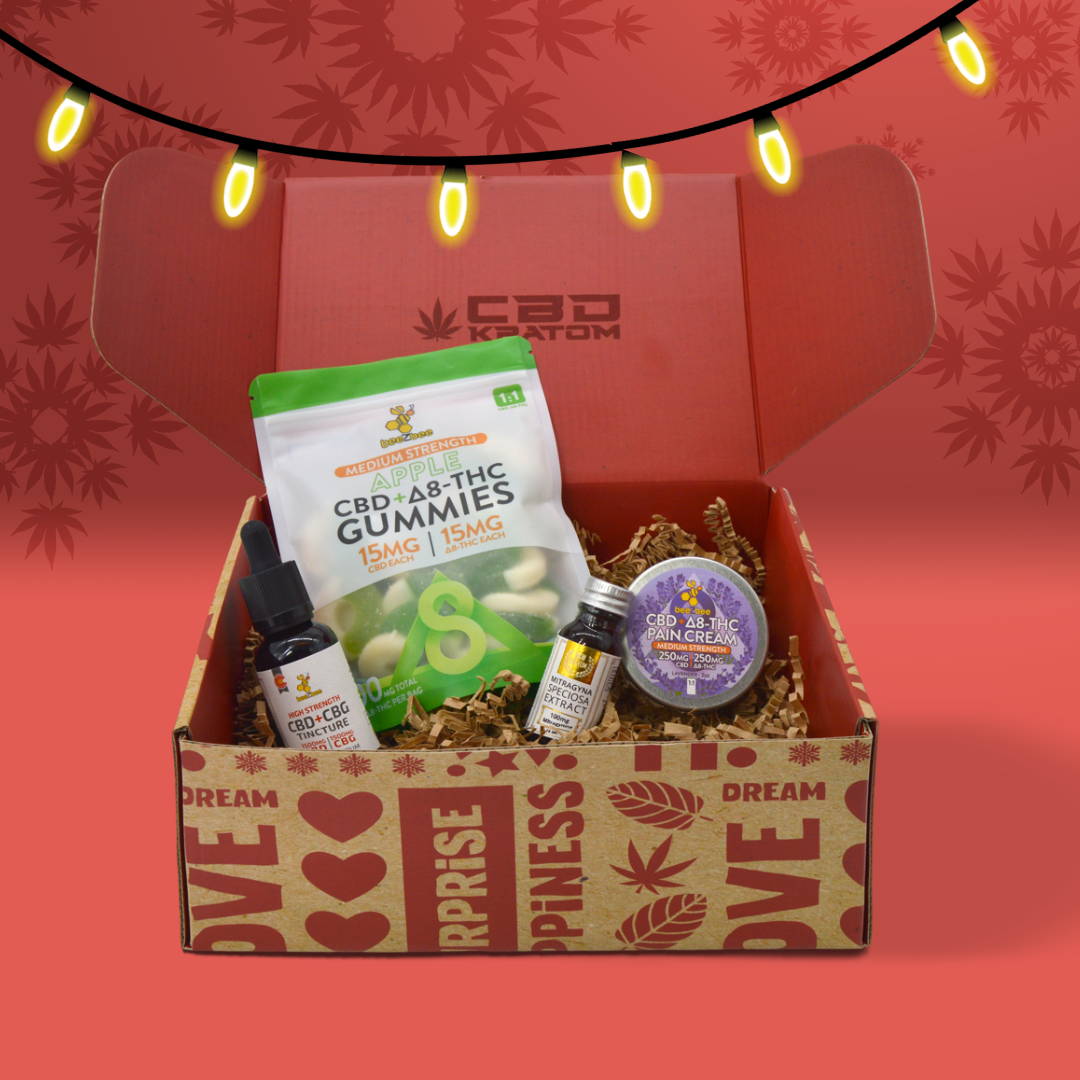 Be pain-free this holiday with a combination of CBD, Delta-8 THC, CBG and Kratom products.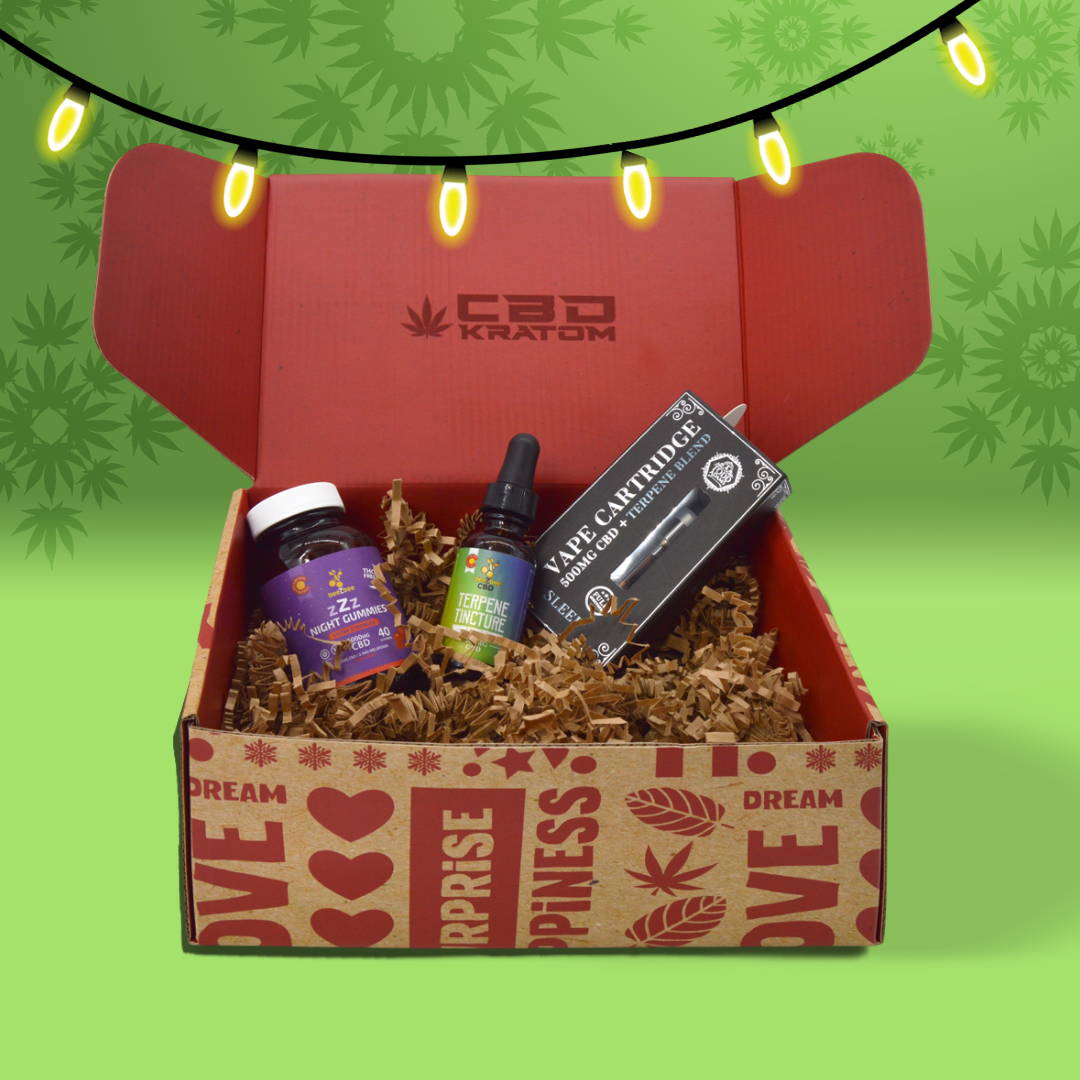 With this gift basket of goodies to help you fall and stay asleep.
Check out some of the products in the Holiday Collection!